Introduction
The DL-100TM-ZT is a one-channel temperature and humidity data logger module. It contains a ZigBee communication interface and an LCM to display the module ID, temperature and humidity data, and allows you define the log time interval depending on your application.
The DL-100TM-ZT supports the Modbus RTU protocol. We also provide software Utility that can be used to retrieve log data and display it in a chart on your desktop, and also allow you save the log data into an Excel format file.
Description
Features
Measurement Ranges: -20 ~ +60°C and 0 ~ 100% RH
Accuracy: ±0.4°C; ±3.0% RH
LCD Display Shows Temperature, Humidity and Module ID
10 ~ 30 VDC Power Input
IP66 Waterproof
Data Logger Can Store Up to 510 Temperature and Humidity Records
Modbus RTU Protocol
ISM 2.4 GHz Operating Frequency
Fully Compliant with 2.4G IEEE 802.15.4/ZigBee 2007 Pro Specifications
Wireless Transmission Range up to 100 m
GUI Configuration Software (Windows Version)
Supports AES-128 Encryption for the Wireless Communication (Passive)
Supports ZigBee Repeater Function
Surge and ESD Protection
Applications
Transportation of food or pharmaceuticals
Food and beverage industry (HACCP)
Blood stations, pharmacies
Building and energy management
Warehouses
Museums, archives, galleries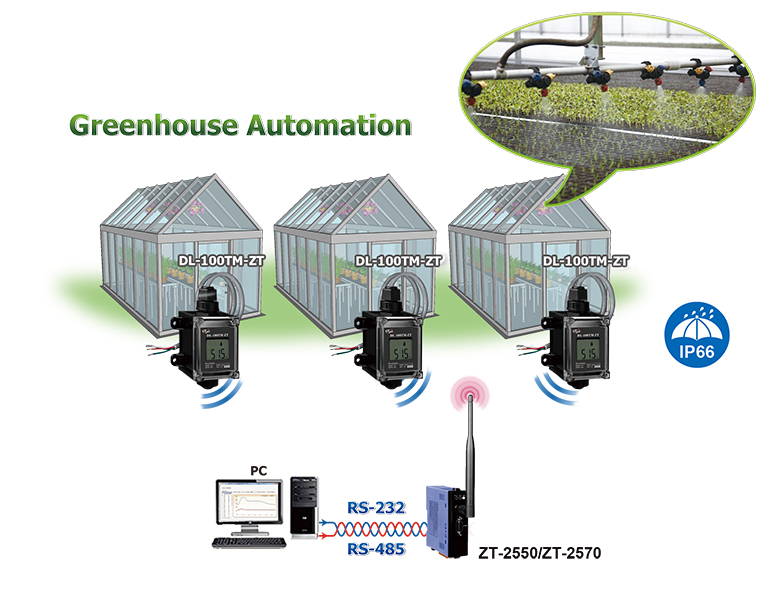 Models
DL-100TM-ZT
RF
Wireless Standards
ZigBee 2007 Pro
Transmission Power
11 dBm (Max. 19 dBm)
Antenna
2.4 GHz – PCB Antenna (3dBi, 50Ω)
Transmission Distance (LoS)
100 m
Protocols
Supports Modbus RTU
Humidity Sensor

Measurement Range

0 ~ 100% RH (Relative Humidity)

Resolution

0.1% RH

Accuracy

Typical: ±3% RH
Max.: Refer to Figure 1
Precision
±0.1% RH
Temperature Sensor

Measurement Range

-20 ~ +60˚C

Resolution

0.1˚C

Accuracy

Typical: ±0.4˚C
Max.: Refer to Figure 2
Precision
±0.1˚C
EMS Protection

ESD (IEC 61000-4-2)

±4 kV Contact for each Terminal

EFT (IEC 61000-4-4)

±1 kV for Power
Power

Input Range

+10 V

DC

 ~ +30 V

DC

Power Consumption

0.5 W Max.
Mechanical

Dimensions (W x L x H)

86 mm x 128 mm x 52 mm
Environment
Operating Temperature
-20 ~ +60°C
Storage Temperature
-25 ~ +75˚C
Ambient Relative Humidity
10 ~ 95% RH(Non-condensing)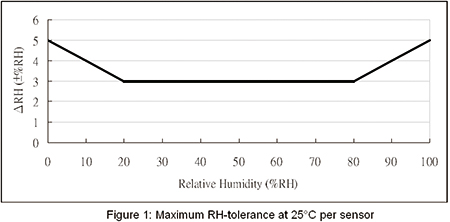 Ordering Information
Ordering Information
DL-100TM-ZT CR
ZigBee Temperature and Humidity Module (ZigBee Router) (RoHS)
Important Note : ZigBee Data Acquisition modules require a ZigBee host converter to coordinate the data transmission path. Remember to order a ZT-2550 or ZT-2570 ZigBee host converter when purchasing ZigBee Data Acquisition Products.